Hello guys, you may have seen about this feature in the features in your domain. DNSSEC as the name combination from DNS & SEC, The first time I got to know it I thought it must have to do with DNS security in a way from the word DNS and SECurity right… Hehe. But actually dnssec stands for "Domain Name System Security Extension" and don't worry i mistaken either. In short way, this feature is a form of authentication security from the domain to the server, if the data that communicates from the domain and the server shoul validate if the data is really from the appropriate server. basically, it uses the some kind of key sign so to pass each other that it becomes more secure.
Ok, right off the boat, to use DNSSEC on Cloudflare is really easy, just copy and paste the key from Cloudflare to your domain manager (depending on your domain registrar). For example, you can log in to your Cloudflare dashboard and look for the menu as below.

After you find the menu as above, then you can immediately click "Enable DNSSEC". Then you will be presented on the page as below.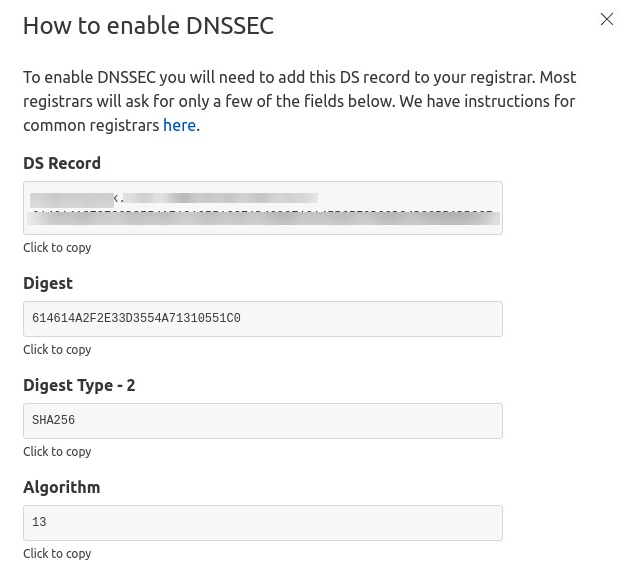 After the display appears as above, then we will enter the key code above to connect to our domain manager, where we buy the domain. For example, if you buy a domain at GoDaddy, Namecheap, Bluehost.. etc. then you just enter it in the domain manager then select DNSSEC menu at your domain registrar. Below is an example of the registrar that I use, the name is Namesilo, so for example, as shown below.

As you guys above, we just need to enter the key code obtained from Cloudflare in the DDNSSEC menu on our respective registar. Make sure everything is correct and if successful on the DNS tab and the DNSSEC menu will appear as below.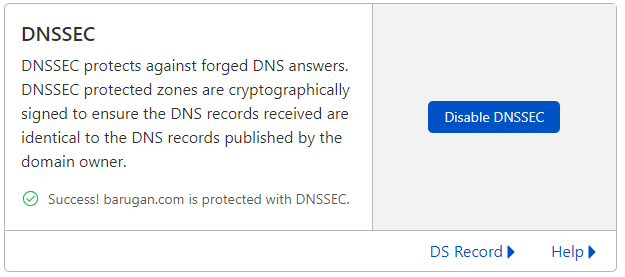 Well, it's really easy, right, with this DDNSEC firut adding security to our DNS so that it is not easily hijacked (if im not mistaken, it's called DNS forged). So your domain is more secure. Good Luck!