Hello everyone, have you ever wanted to know the difference from the various internet cables or also called LAN (ethernet cable) the most used cables to connect our PC today? When we search at the marketplace, there will be a lot of choices from the most expensive to even the cheapest, but are they all the same? The answer is NO! , each type of cable has its own data bandwidth with different specifications. Well, here I will explain one by one from cat5 internet cable to Cat 8. OK, let's just start:
1. CAT 5 (CAT5) Cable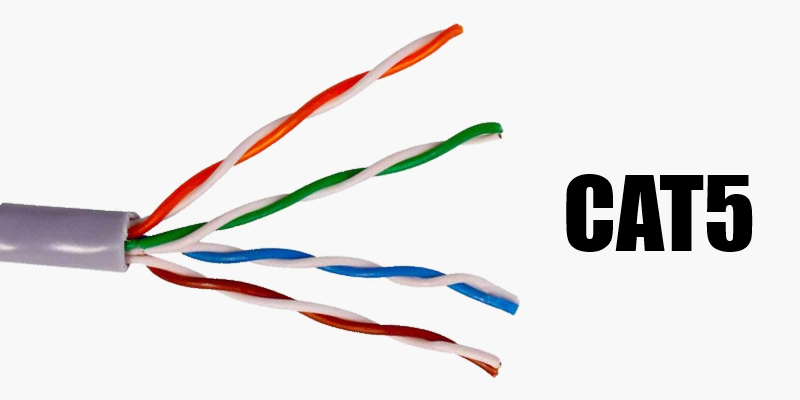 Cat5 cables were first introduced for high-speed data transmission made with multi-pair cables (4 pairs of twisted cables, in the amount of 8 wires). This cable can handle a bandwidth of 10/100Mbps and can be set as long as 100 meters. This generation of cables is also often referred to as Fast Ethernet. In general, Cat5 cables are designed to handle up to 100MHz.
Cable frequency: 100Mhz
Bandwitdth Max: 100Mbps
Max Length: 100 Meters
2. CAT 5e Cable (CAT5e)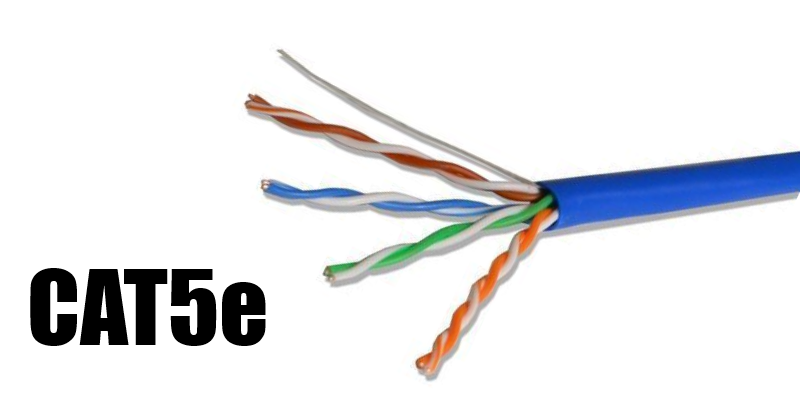 Cat5e cables were introduced as an "enchance" version of the previous version with the improvisation of a stricter standard, the IEEE Standart. The Cat5e version has less noise than the previous version which has the potential to reduce crosstalk (Crosstalk is interference interference from other adjacent cables). Unlike Cat5, cat5e versions can handle up to 1000Mbps more bandwidth and are often referred to as gigabit ethernet. At about the same price as the Cat5, the Cat5e has replaced the Cat5 now (the Cat5 is no longer in production at the moment). For speeds of 1000Mbps/1GBps, Cat5e cables run at frequencies of 100-250Mhz.
Cable frequency: 100Mhz – 250Mhz
Bandwitdth Max: 1000Mbps
Max Length: 100 Meters
CAT 6 (CAT6) Cable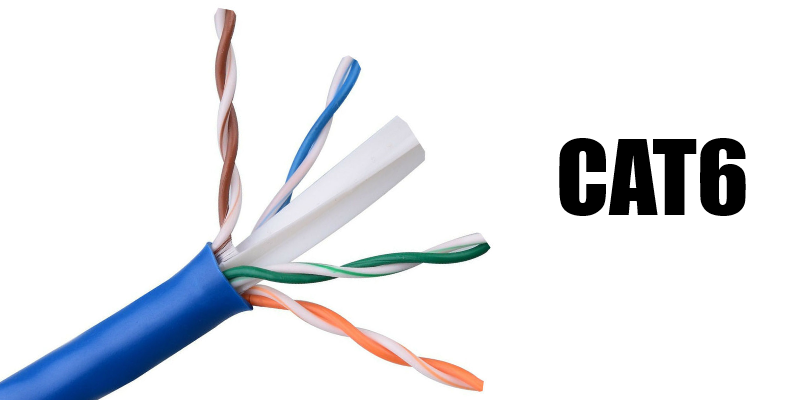 Cat6 cables were introduced as a new generation, featuring better wiring specifications to avoid crosstalk and less noise than previous versions. The updated wiring design can be seen physically, FYI Cat5e version has 1.5 – 2 rounds of spiral cables per CM, but in other hand Cat6 has a minimum of 2 rounds of spiral cables or more per CM & for additional for Cat6 there is also a separator per pair of cables. The Cat6 version is designed to be able to handle 1Gbps bandwidth at a distance of 100 meters with a minimum frequency of 250Mhz. If the Cat6 cable has a length of less than 55 meters, the supported bandwidth can reach up to 10Gbps (depending on the level of crosstalk & noise on the cable). For the general price, Cat6 is slightly more expensive than Cat5e due to stricter cable specifications.
Cable frequency: 250Mhz – 550Mhz
Bandwitdth Max: 1Gbps at 100 Meters / 10 Gbps at 55 Meters and below
Max Length: 100 Meters
CAT 6 Cable (CAT6a)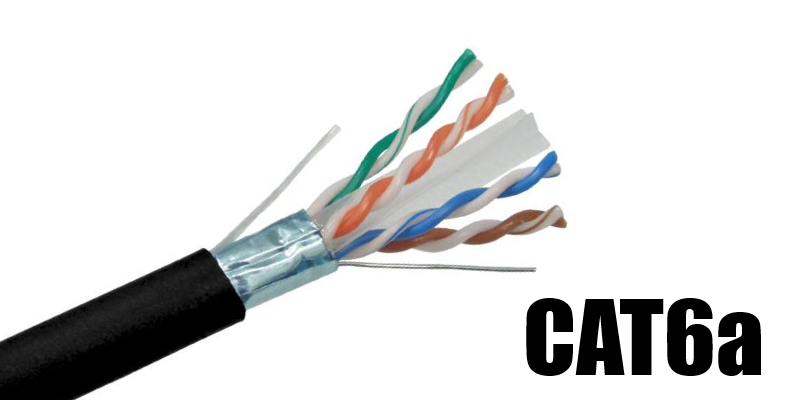 Cat6a cables are introduced as Augmented versions when compared to previous versions, in cat6a versions have a thicker protective layer that reduces crosstalk interference and noise that occurs. With the specifications developed, Cat6a cables can handle bandwidth of up to 10Gbps on 100 meters of cables running with a frequency of 500Mhz. Cat6a generally has a slightly higher price than the Cat6 version & the Cat6a version has a thicker shield (the downside of cable is less flexible), Cat6a Cables are suitable for use in industrial / commercial environments.
Cable frequency: 500Mhz – 550Mhz
Bandwitdth Max: 10Gbps
Max Length: 100 Meters
CAT 7 (CAT7) Cable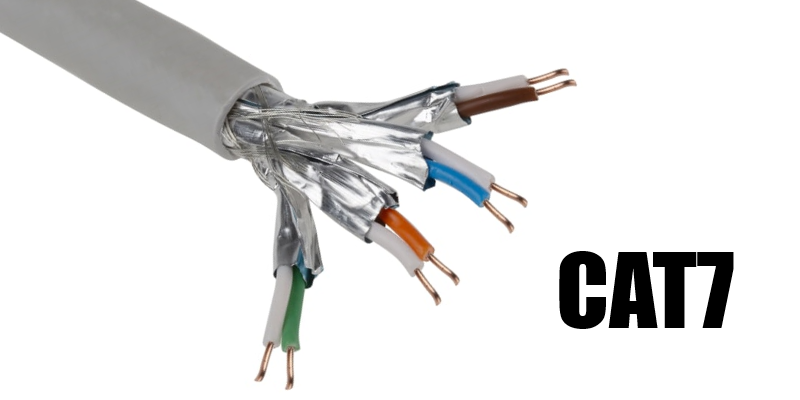 Cat7 cables were introduced as the latest generation of the Cat6a version which also supports 10Gbps bandwidth, but in addition to that Cat7 physically also gets better shielding protection than the previous version with a newer "Class F" standart. With the addition of additional shielding, the Cat7 has less crosstalk interfence dampening & noise when compared to the previous version. With this feature, Cat7 cables can accommodate bandwidth up to 10Gbps stably with a frequency of 600Mhz. Even with the new specification standards on the Cat7, Cat6a performance has identical performance to the Cat7 at a lower price than the Cat7. In general, Cat6a is often used for Surveillance / Multimedia systems (surveillance systems related to CCTV and Audio Visual cameras) be it Cat6a STP / FTP, Cat7 is generally more suitable for use in Data Centers and corporate networks that require stable data transmission.
Cable frequency: 600Mhz
Bandwitdth Max: 10Gbps
Max Length: 100 Meters
CAT 8 (CAT8) Cable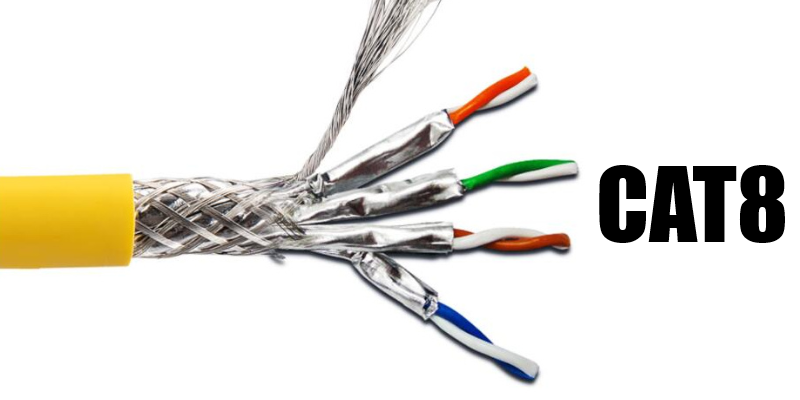 Cat8 cables were introduced as the latest generation of previous versions but so were the most different from previous versions. Cat8 cables can handle 25Gbps to 40Gbps bandwidth with a frequency of 2000Mhz. Even though it has an amazing bandwidth speed, the cat8 cable length is only limited to 30 meters. Although very different from the previous version, just like the previous version of the cable, the Cat8 Cable is also compatible with the previous version. For now, cat8 cables are the fastest data transmission cables that use the RJ45 connector.
Cable frequency: 2000Mhz
Bandwitdth Max: 25-40Gbps
Max Length: 30 Meters
So that's the comparison of ethernet cables on the market today. My advice is, if you are confused about which one to choose, I suggest buying it as needed and make sure your device supports the data transmission speed according to the cable specifications above.